The Pantone Color of the Year 2020.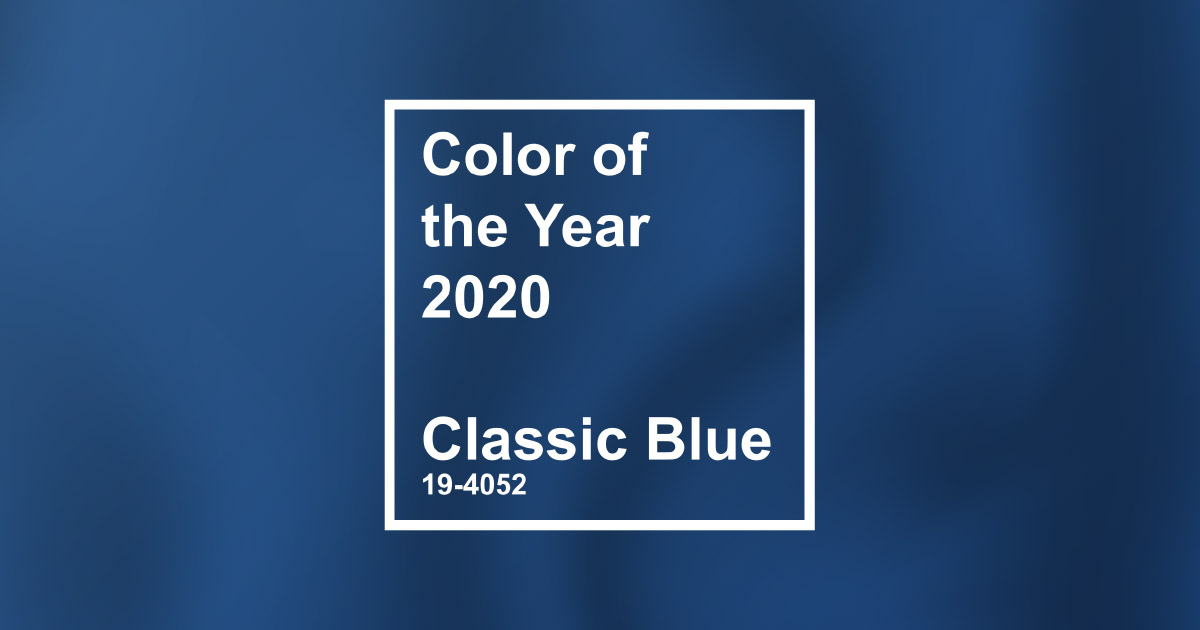 After days of waiting for this, Pantone presented the Pantone color of the year 2020, PANTONE 19-4052 Classic Blue , a timeless blue tone, durable and elegant in its simplicity. Suggestive of the sky at sunset, Pantone highlights the calming qualities of Classic Blue, which offers the promise of protection; highlighting the desire for a reliable and stable base from which it can be built. 
Instilling calm, confidence, and connection, this enduring blue hue highlights our desire for a dependable and stable foundation on which to build as we cross the threshold into a new era. 
PANTONE 19-4052 Classic Blue
ANNOUNCING THE PANTONE COLOR OF THE YEAR 2020
"The Pantone Color of the Year selection process requires thoughtful consideration and trend analysis. To arrive at the selection each year, Pantone's color experts at the Pantone Color Institute comb the world looking for new color influences. This can include the entertainment industry and films in production, traveling art collections and new artists, fashion, all areas of design, popular travel destinations, as well as new lifestyles, playstyles, and socio-economic conditions. Influences may also stem from new technologies, materials, textures, and effects that impact color, relevant social media platforms and even upcoming sporting events that capture worldwide attention." -Pantone