Susan Kare is a pioneer of graphic design for digital interfaces. Since 1983 she has designed thousands of icons for the world's leading computer companies. Surely you live with them on the Internet every day. Her successful career began at Apple during the 1980s. Using a minimalist pixel grid, Kare builds extremely precise mosaic shapes, also called "pixel art." Among the icons he has created are the first container of the Macintosh, as well as other symbols: the clock, the bomb, the happy Mac, which although they are part of the past, are still memorable for their ingenuity and style, and most importantly, because they keep their communicative function ALIVE.
Simplification, organization and synthesis of elements are qualities that are always present in his four decades of career. Perhaps the secret to why Susan Kare's designs work is that the power of metaphor has always been harnessed to create simple, human, and intuitive interfaces for computers, mobile phones, and other multimedia operating systems. Projects in which clarity, simplicity and utility are the main objectives. When Kare takes on a new project, she asks questions like: Which images are literal and which can benefit from a metaphor? How will they work together? What existing symbols can serve or are universally accepted? How can you avoid weird juxtapositions of phone icons on a traditional mobile phone or headset?
She designed the first fonts for the Mac, such as Chicago, restored to the Apple iPod interface. Kare also developed New York and Geneva at this stage. In 1985, a year after the acclaimed launch of the first Macintosh, Steve Jobs left Apple to establish his own NeXT computer company. A few years later, in 1988, Kare agreed to work for Microsoft. In the company of Bill Gates, he went a step further by entering the universe of color on the screen. In addition to designing the outer shell of the Windows 3.0 operating system, Kare also designed Microsoft's solitaire card game.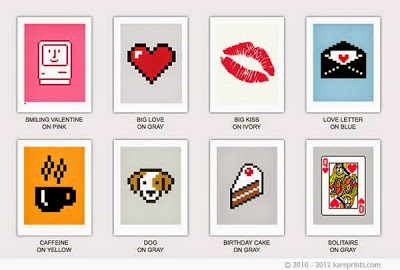 This incredibly talented designer continues to sell her prints at kareprints.com and works as Creative Director at Pinterest where she focuses on adding meaning and clarity to the platform feed. His iconography has appeared in the National Museum of American History, MoMA, SFMOMA, and the New Mexico Museum of Natural History and Science in Albuquerque. He has done design work for more than 50 major clients, including Microsoft, Intel, IBM, Motorola, and Sony Pictures.
Without a doubt, one of our heroines of the technological age, and today, February 5, is her birthday!!